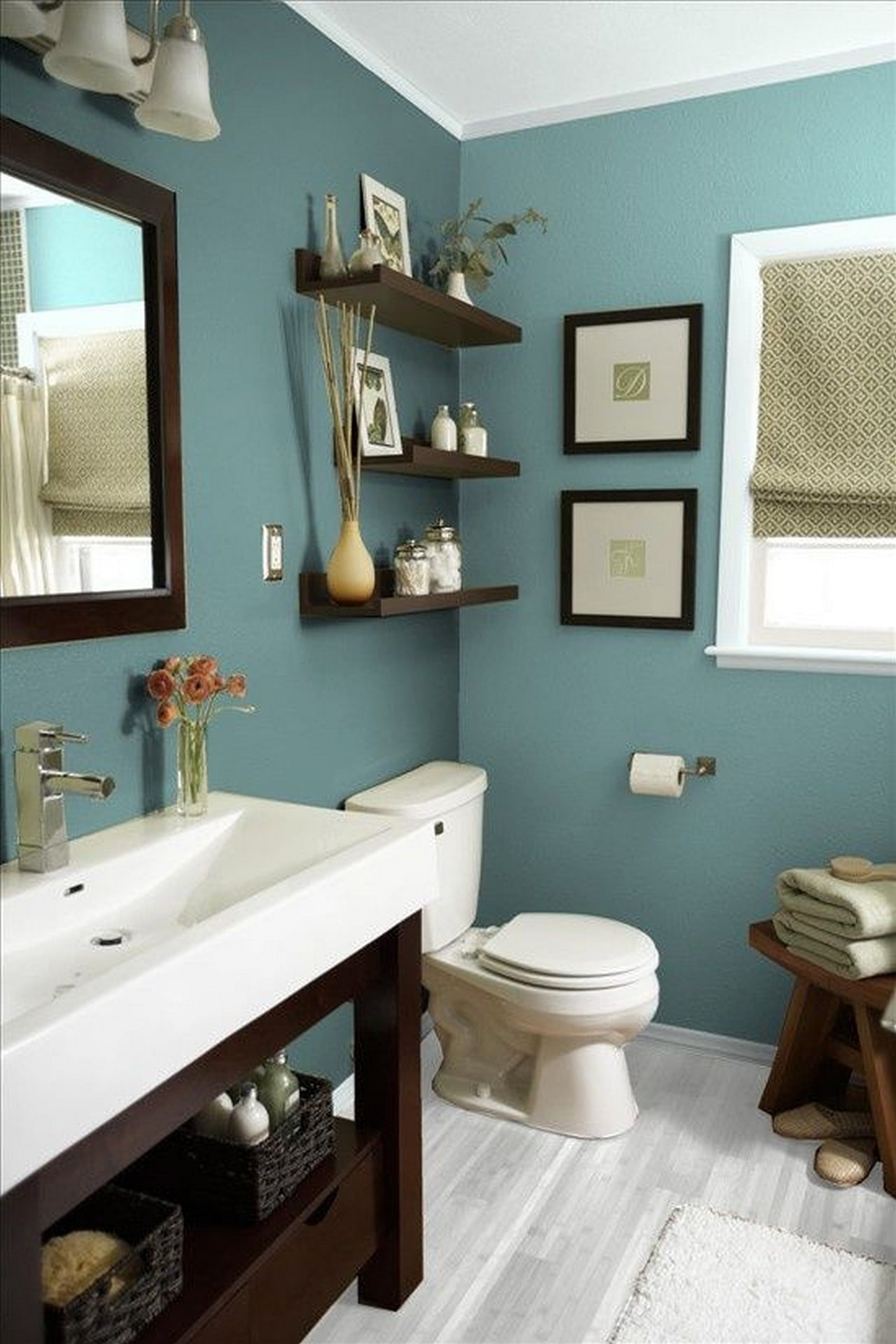 One of the most popular updates that people make to their homes is in their bathrooms. A bathroom is a place of relaxation and also a statement piece that can wow your guests. Whether it's a full bath or just a powder room, here's a list of trends you can incorporate into your bathroom this year.
1. Matte Black Accents
Using black as a bathroom accent can totally change the look of your space. You can go small and include black accents such as the hardware and decor, or you can incorporate it into the general look of the bathroom by having a black vanity and storage. Moen has expanded its matte black bathroom offerings, so you should have no trouble finding something to suit your needs.
2. Wood Vanities
The use of wood in bathrooms has been on the rise, whether it's stained wood, reclaimed barn wood, or driftwood- people are loving the look of this natural material in their bathrooms. The farmhouse style has moved from the kitchen into the bathroom.
3. Statement Art
If you love art and have it throughout the house, why not add some to the bathroom? Many times, the bathroom is overlooked when it comes to bold statements. You can easily add texture and color into this space with unique fixtures, a colorful rug, or bright curtains. If you're going to use any type of art on the walls, make sure to enclose them properly to prevent the moisture from ruining them.
4. Spa Features
Little luxuries are no longer reserved for spa days and vacations. More and more bathroom brands are introducing products that bring pampering into our own bathrooms. Whether it be a bathtub that comes with chromatherapy lighting and a waterfall system or rain shower head for shower stalls.
5. Gray Cabinetry
A lovely gray hue is a perfect pairing for a crisp white bathroom. Gray cabinetry has been on the rise due to its versatility. It pairs well with other neutral colors as well as big, bold colors throughout the bathroom. You can even mix and match different hues of gray.